At the Australian Open qualifying tournament...
Are you ready for the first Grand Slam of the year? The Aus Open starts next week (Monday 13th - Sunday 26 January) but Melbourne is already in full swing (ha ha) with tennis players and tennis action.
Australian Open flags proudly welcoming everyone!
You can pay to watch some of the top seeded Men's players in action at the Kooyong Classic, just down the road. Or, you can join me for what I say is one of the best value tennis, indeed let's say sporting tickets in the world. The Australian Open qualifying tournament (Jan 8 -11), where you can wander in for free. Yes free!
Melbourne Park Qualifying tournament
The 'Qualies' is one of the secret treasures of the Aus Open where players compete and must win matches on three consecutive days to secure one of the last remaining spots in the main draw.
For the past seven years we have been a host family for tennis players, which is how we have become so familiar with the highs and lows of this lead up event...
So would you like a sneak peak inside Melbourne Park, whilst it is still relatively quiet? Come with me...
Here is something you are not going to see next week - empty seats!
Garden Square big screen are all ready for the crowds!
Let's start outside of our main stadium Rod Laver Arena which can seat 15,000 and has a roof that can be closed in 15 minutes. (No rain stopped play at Melbourne Park!) Whilst we love watching the tennis at this venue, Melbournian's are equally used to rocking up here for a variety of pop concerts and sporting events.
Rod Laver arena
Rod Laver Arena is our ticket only, centre court venue where the best matches (of those with the highest public interest, such as some of the Australian players) of the day and night sessions will be held during the main event. There is an additional, ticket only Hisense Arena.
Neither Rod Laver, nor Hisense, are open to the general public during the qualifying tournament. So let's continue on to the outside courts where all the action is today.
Grace Min in action at Melbourne Park
If you have been at Melbourne Park previously, you will notice some new changes this year as Stage 1 of the $366 million redevelopment is well underway. 2014 is clearly a difficult (
not yet finished
) year. By 2015 Stage 1 will be complete, but right now it looks like a partial building site.
Striking new roof dominates at Melbourne Park this year
The proposed redevelopment is amazing and seeks to ensure that Melbourne remains the home of the Asia-Pacific Grand Slam for many years to come. They are adding additional courts and 1,500 more seats to Margaret Court Arena along with another retractable roof... making the Australian Open the only Grand Slam with three undercover courts. It will be terrific when finished!
Another thing that's new this year is the Ballkids in their bright orange Lacoste shirts! Sorry it's probably better described as tangerine, they look great, and well protected from the fierce sun.
BallKids in their striking new tangerine colour tops
Whilst the qualifying tournament maybe quiet, we are not alone. We watch the players alongside the Press, with their large lenses clicking ninety to the dozen... It's breaking news. The favourite colour on and off the court this year, looks like being pink!
Hot 'Pretty in Pink' is very in this year!
It is often heart breaking stuff cheering on our favourite players. The standard of the Qualies is high, each player keen to get the year off to a good start. Some of these players will have missed Christmas with their families to ensure they have the best build up.
You can see some unbelievable tennis as they fight it out for the last places in the main draw. With a record $33 million dollars of prize money on offer at the Australian Open, and over one million dollars for the qualifying tournament, the stakes are high.
Cheering on Irina Falconi
If you are in Melbourne today come on down to Melbourne Park.
Good Luck to all the players playing today,
especially our favourite American!
PS
I love reading all my comments and always take the time to reply.
For those of you who are not on Google +,
the e-mail button on my blog sidebar reaches me with a private message should you wish to contact me.
Linking with the following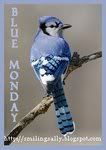 Share Your Cup Thursday - Thanks so much to Jann for hosting