It's been a huge couple of weeks
and

Orange you glad it's Friday?
Pass me the wine - and I rarely do!
November rolled in,
and blasted us
with all the promise of an epic hot summer.
and summer geraniums burst forth.
Roses bloomed through out the streets
and our neighbourhood looked pretty as a picture
on the front of a chocolate box.
Of course we can't eat the chocolates.
You see our thoughts are turning to Christmas,
and summer holidays at the beach
... just as soon as we'd put away our winter woollies,
Pass me a chocolate please
we may be a while before we get into our cossies this summer!
at our Melbourne Cup Spring Racing Carnival.
We were stunned and shocked
by the deaths of two horses
on the day that the eyes of a nation were upon us.
We've got the eyes of the world on us this weekend
as we host world leaders in Brisbane
Some world leaders bring quite an entourage
the Russians bringing four battleships, has raised a few eyebrows.
Our Prime Minister, Tony Abbot takes the British PM, David Cameron
out to view the calmer waters
of Sydney Harbour.
Brissie is in lock down this weekend
Glad we don't live there at the mo!
Closer to home, we're in lock down too...
With a small matter of a few little exams.
With
the end of
High School and University life
It will be the end of an era for us all
as we face new adventures ahead...
Each day I buy a little treat to celebrate
another exam or two, ticked off the list.
Here was today's pressie,
my son in his tennis t-shirt.
Roll on Tuesday, the end of exams - Phew.
We are all looking forward to the tennis.
The Australian Open tennis 2015 is just around the corner.
Can't wait to watch all of our favourite players!
Linking with thanks to the following: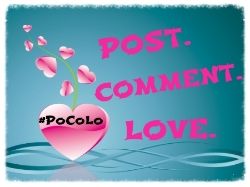 Alphabe Thursday
Z is for Zut Alors!
which I am hoping,
If I have my French right, is an expression meaning annoyance
...
In this case for not quite having the right Z for this weeks Alphabe Thursday!